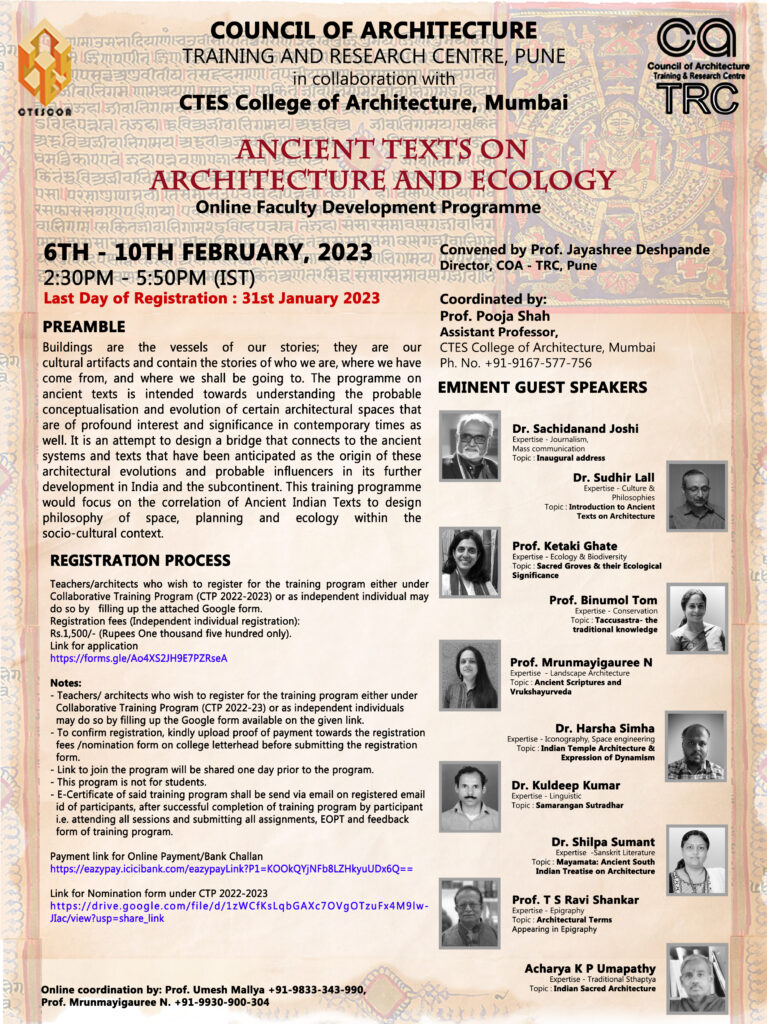 COA Training & Research Centre, Pune in collaboration with CTES College of Architecture is organizing an online Faculty Development Programme on "Ancient texts on Architecture and Ecology" from 6th February to 10th February 2023.
The 5-day programme is intended towards understanding the probable 
conceptualisation and evolution of certain architectural spaces that are of profound interest and significance in contemporary times as well.
The training programme would focus on the correlation of Ancient Indian Texts to design philosophy of space, planning and ecology within the socio-cultural context.
More information on the Poster.


Online coordination:
Prof. Umesh Mallya 9833343990
Prof. Mrunayigauree N 9930900304
Link for Application:
Payment Link:
Link for Nomination Form under CTP 2022-2023